I understand that each country has its pros and cons. Singapore is economically stable and physically safe, but clamps down on free speech and the art scene. America is one of the freest country in the world, but have more political divide than the length of the Grand Canyon. Japan is Japan.
But I like America. Or at least, the vision of what the intellects of the country wants it to be. Freedom of speech with consequences for extremes. Smart, progressive debates between competing parties. Country-wide respect for the people who serve. Diversity. Education. Bernie Sanders. Neil Tyson. Bill Nye. Joseph Gordon-Levitt. Johnny Yong Bosch. Ellen Page…
Wait, what was I talking about again?
Oh. Right.
Yet, it seems like America keeps hitting bumps in the road that forces it to never be what it can truly be. Bumps that some of their own people put there. Like the fact that the Zadroga Act, which expired in Oct-fucking-tober, and is about to run out of funds, has yet to be renewed, or even more, been made a permanent part of the law.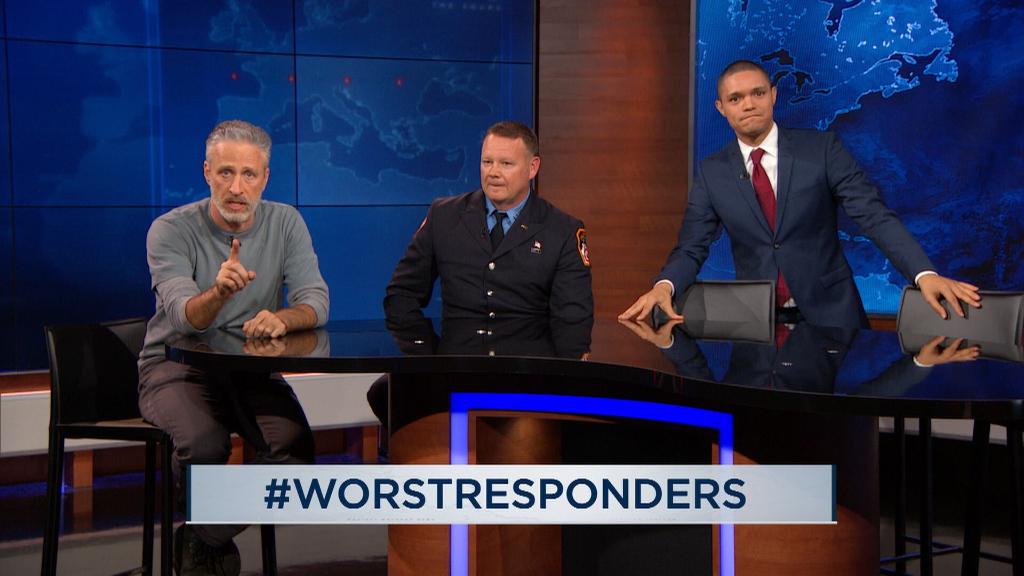 For those who do not know anything about the Zadroga Act, it is, from what I understand, a law that would grant medical benefits and claims for the first responders who now suffers deadly respiratory and cancerous illnesses for their service on ground-zero during the days after 9/11.
The bill that would pass the act as law is currently being held up by their congress for 'reasons'. Reasons such as 'nothing'.
What the flying fuck?
I've stated before that I can remember where I was when I first found out about 9/11. It was the day after, and I was 9 years old and I got up, went down to get breakfast, and saw the smoking towers on the front page newspaper. My dad was watching the news on it so I walked into the living room. Aside from the sadness I felt from what my 9 years old brain could comprehend, I remembered thinking, "Wow. The people (fire-fighters) are so brave."
It makes no sense whatsoever that this bill is being held up. Just pass it on. No money? Fine. Why not just raise taxes slightly? I'm sure any and all Americans, no, human beings, would be fine with an increase specifically to help save the lives of the people who risked everything to support a country in their worst hour of the century.
Or maybe you could tax your millionaires? Which, as I understand, are mostly made of assholes on Wall Street. And those who aren't assholes? I'm pretty sure they would be more than happy to help the first responders, because if they are not, they are assholes.
Hey, how about reducing the country's nuclear stockpile, a stockpile that can end the Earth 50 times over, and costs the entirety of the Zadroga Act and more for 80 years within the span of ONE FUCKING YEAR!
To the congress of America, and especially, guy who has the face of the love child of a walnut and turtle, Mitch McConnell, pass the damn bill.
Your police and firefighters are asking for it. The citizens across your country are asking for it. Most of your own government is asking for it. A former fake newsman is asking for it. Even your current fake newsman is asking for it. So why not?
To my American readers, if I have American readers, do me a favour. I'm stupid on American politics, so I don't know who to scream at. But help me tell whoever it is you're suppose to scream at, that from all the way across the world, I think they are fucking idiots.